Overview
To best institute a successful business model for contemporary financial planning services, it is first necessary to understand how the landscape has shifted. The new generation of clients for financial advisors have two key characteristics—they do not necessarily have large portfolios to manage, and they are enveloped in the universe of technology. They live in a world of robo-advisors and have very few (if any) liquid assets. The good news is that the Gen X and Y market is a profitable one if you are willing to be pliable when it comes to structuring your business model. The old model of Assets Under Management (AUM) has been rendered somewhat archaic when it comes to the requirements of this younger market who, quite simply, do not have large asset bases to manage.
It is imperative that Financial Advisors and Managers adapt their business models to this new demographic and their specific set of needs if they are to work toward reaping sustainable profit revenues from this source. To do so, two major factors have to be taken into consideration: that your business remain compliant, and that you construct a payment processing solution that is suitable to your unique needs as an advisor.
What is the Business Model for Financial Planner Retainer Services?
The Retainer Model is the ideal way to successfully structure your financial planning business. The industry has been reluctant to let go of the AUM model, an old-faithful that until recently was seen as the eternal standard. The reality is, an AUM model is simply not profitable when it comes to younger clients. It doesn't take an expert to see that an asset management structure is redundant when it comes to servicing those without assets. While some Gen X and Y clients may have a large net worth, the most common story is that their assets will not be liquid in a way that will allow you to manage them profitably.
By instituting the Retainer Model, where pricing structures are based on the client paying a monthly fee, you are speaking directly to a market that has income to spend on financial planning but does not necessarily possess the traditional asset set of their parents' generation. The greatest advantage of this is that you can set up a relationship with younger clients from early on in their professional lives, allowing you to grow with them financially. In the past, financial planning was thrown in as a bonus to asset management. With this model, financial planning becomes a standalone service that can be the core of your business. At last, you will be compensated for what is essentially the baseline of your work as an advisor—financial planning. Read more about the financial advisor value proposition for retainers.
Positioning financial planning fees to clients and justifying value
A key feature of structuring your financial planning fees using the Retainer Model is transparency in pricing. This kind of disclosure is something that advisors have traditionally steered away from. The very thought of it may be inducing some anxiety in you, but the truth is, the marketplace is moving further toward transparent pricing as an industry standard, and it may be necessary for you to follow along with it. More and more information is available online that allows customers to assess their options. The best way to respond to this shift is by doubling down—be transparent with your value as well as your pricing. To do so, you as an advisor have to be certain of the value you bring to your clients and be able to clearly articulate why they should pay for your services.
Justifying AUM fees is a far simpler task. Give me a small percentage of your capital to look after the rest? It's a no-brainer for clients, with the rationale almost built into the model. Selling Financial Planning on its own is far trickier as it is often difficult for clients to see what the outcomes of your relationship will be. You need to ask yourself these questions before your clients do: What can they expect to get out of their partnership with you? What can you provide that they cannot do for themselves? Make the answers to these questions as tangible as possible so that your clients can visualize the kind of service you will provide.
See the list of retainer services you can offer your clients in a retainer model.
What to charge for financial planning retainers
Our Your starting point for calculating your financial planner fees in the retainer model is to find out what people are realistically able and willing to pay. While this may seem simple, it is imperative that you conduct the necessary research within your target market to come up with an appropriate pricing structure that fits your clients' financial demographic. The amount people are willing to spend will be dependent on which niche you identify as most suitable to your business.
Different types of professionals will have different amounts of disposable income every month. Corporate lawyers, for example, may be willing to buy into different fee structures than teachers might be. Depending on your target group, you may have to adjust your fees and services accordingly. In doing so, identify which of your services are the most sought after by the clients in your target reach. You may need to consider constructing a lighter package with fewer services that comes at a lower cost. Much of this work is listening to your clients and their needs. No matter how good your services are, if your clients cannot afford them, you won't be able to grow your business.
Read more here about how to calculate financial planner fees for a retainer model.
Watch the AdvicePay webinar "How to Propertly Price Fee-For-Service Financial Planning"
Who is the Best Fit for Retainer Fees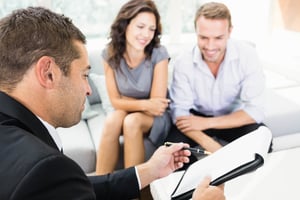 Who is the ideal customer for financial planning retainer fees? The quick answer is younger clients. The retainer model was born out of a desire to service Gen X and Y customers by taking their financial planning needs into consideration. While in the past, financial planning was typically offered as an add-on service to asset management, the retainer model now gives younger clients the opportunity to access this as a separate service. Its applicability is due to its flexibility, which allows financial planners to grow their client base by scaling their businesses in the direction of a younger market.
While this group may not have a large liquid asset base, they do have income and a desire to use it in an intelligent way. This is where retainer fees comes in. The monthly retainer model is perfectly suited to this demographic whose only certainty is flux. A monthly fee is a far more palatable commitment for those whose lives are characterized by dynamism. Pricing transparency, a key feature of the retainer model, is highly suited to a client base that is used to making online comparisons for most of their spending.
By diversifying into the Gen X and Y market, financial planners can forge relationships with clients from early on, prizing long-term client retention as an important facet of the retainer business model. If you can advise your clients about the effective use of their money when they are in their twenties, you may be managing some large assets of theirs when they are in their fifties and sixties. Have a look at the best targets for financial advisor marketing.
Compliance and Retainers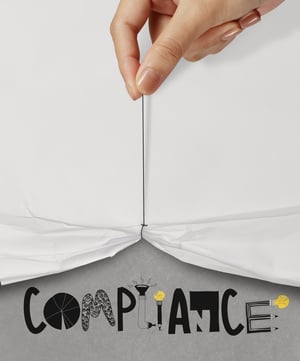 One of the greatest areas of concern when it comes to implementing retainer models is the issue of compliance. Part of this has to do with growing pains related to regulation in the industry. The structure of the industry and the way in which is monitors its service providers is not always up-to-date with industry trends. While this is a cause for anxiety about the retainer model, it is by no means a reason to steer away from it. There are ways to stay completely compliant with local legislation and still structure your business model in a way that includes recurring fees.
The details of retaining your compliance differ depending on your location. Certain states create greater obstacles to compliance than others, but even these hurdles can be overcome. It is important to keep in mind that the purpose of regulation is to ensure that financial services are provided in a transparent and fair way, and that the client's best interests are at the heart. They exist to make financial service providers accountable and reasonable. If you can prove that the services you are providing abide by these core tenets, you will find a way to abide by compliance regulations in any area.
Historically, regulators have been nervous of retainer models, as there is potential for abuse. Financial advisors could hypothetically take remittance and not provide a service in return. Perhaps more unnerving for clients is that advisors could have custody over their funds, opening them up for abuse and theft. Remaining compliant is therefore an issue of proving that you are operating in an honest way. If you can prove that you are offering your skills and time in a concrete way in exchange for the payment of an agreed amount by your client, you will be well on your way to ensuring that you retain compliance.
Read more about investment advisor compliance when charging retainer fees.
How to bill for investment advisor recurring fees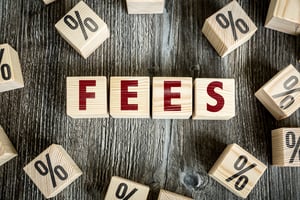 You've decided to make use of the retainer model. You've targeted your niche. You've figured out how much to charge. Your next challenge is to work out how to bill your clients within this new model. Until recently, this has presented a struggle, as payment processors used in other industries are not appropriate for the financial planning sector.
Much of this has to do with issues of compliance. How do you provide recurring fees billing for financial planning, while ensuring that your RIA remains compliant? This is where AdvicePay steps in. AdvicePay was custom built to offer a monthly billing system targeted at financial planners. Understanding that the needs of the industry dictate that a unique framework is needed to handle recurring payments for financial advisors, AdvicePay created a product that took the guesswork out of creating a compliant billing system. It was important to us to create a product that is user-friendly for both clients and advisors alike.
One of the key benefits of AdvicePay is that it avoids RIAs taking custody over their clients' funds, thereby securing your compliance. In fact, the system was built to avoid triggering custody completely. The client remains in control of their funds at all times. Another central element to AdvicePay is ease of use. Payment processors can end up causing more headaches than they cure. AdvicePay takes the stress out of this process for both parties.
Combining retainer fees and AUM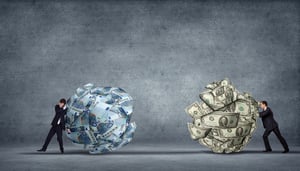 Making use of the retainer model does not mean that you have to abandon AUM completely. In fact, combining retainer fees and AUM can be lucrative if you go about it the right way. Your first step to figuring out whether including AUM in your business model will work for you is understanding the needs of your clients. Do your clients have liquid assets that need to be managed? If not, does it look like they will attain assets in the future? If the answer is yes to either of these questions, incorporating AUM into your business model might be appropriate for you.
It is then up to you to decide whether you want to handle the investment management side of things yourself, or outsource it. You could outsource to a specialist firm or a robo-advisor, if either of these makes sense for your business. Either way, you will be able to charge less for AUM services than other asset managers, as it will not be your main source of revenue. The bottom line is that by providing this additional service to your client, you will grow your per client revenue. You will also increase your client loyalty, becoming somewhat of a one-stop shop for their financial advisory needs. In the long term, this will mean that you will be able to earn more from each client, without having to raise your planning fees too much over time.
Read more about scaling advisor practice management using retainers and AUM.
Broker-Dealer Regulation & Compliance in a Retainer Model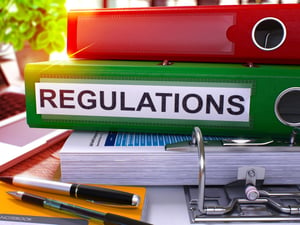 Most regulatory frameworks place the onus on the broker-dealer to provide proof that the transactions they are engineering are compliant with financial legislation. While this was not very challenging with AUM in that the transactions themselves are almost self-regulating, the retainer model throws up a whole new set of challenges. Broker-dealers have been hesitant to make use of monthly payment models as it is more difficult for them to monitor the work of their advisors.
Different states have responded to the need for monitoring in different ways. For example, some states require that a fee be held in escrow for a period of time and then for a third party to be the final distributor of these funds. This is to avoid what we have already identified as a major obstacle to compliance—the issue of having custody over a client's funds. Broker-dealers have to ensure that their advisors are actually providing a service for the money they are charging. Not paying attention to compliance regulations can mean the death of your business, but should not be a reason to fear the retainer model. To navigate this path honestly and successfully, follow these steps:
Compliance and payment processing financial advisor fees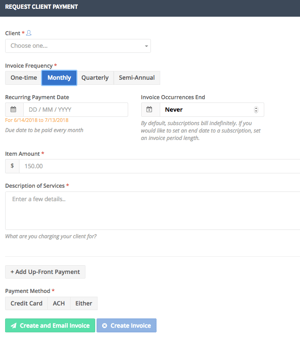 The monthly retainer model is appropriate for Gen X and Y customers on so many levels, it's sometimes easy to overlook that it comes with some disadvantages. Perhaps the greatest of these is that payment processing for financial advisor fees is not so simple. It may seem like an easy task to set up a system that allows you to charge directly every month, but the reality is that "compliant" and "billing solutions" are not always compatible terms in the retainer model.
To bring these two ideas together in a fruitful way, AdvicePay created a payment solution. AdvicePay ensures that the client stays in control of their own funds, something which is at the heart of the financial services regulation compliance. It allows you to charge your clients using credit cards or ACH without diminishing the client's agency. Your client has the choice to make this a once-off or recurring payment. Obviously, the choice of the recurring payment is favourable when it comes to the retainer model, but allowing your client the option keeps the ball consistently in their court. They also have the option to cancel their subscription at any time. In addition, there is full disclosure of their payment records at all times, including past invoices and upcoming payments.
AdvicePay is currently the only compliant payment processor for financial advisors, and was created so that you have peace of mind when shifting to the retainer model while maintaining compliance.